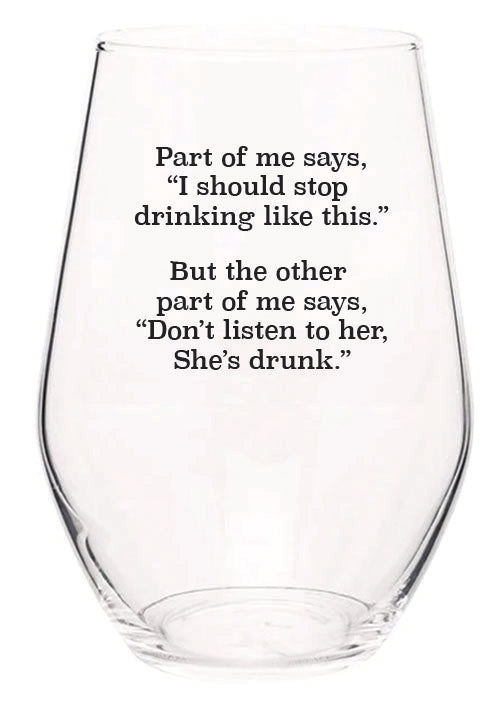 Part of me says, "I should stop drinking like this." But the other part of me says, "Don't listen to her, she's drunk." wine glass
Our new stemless wine glasses are hilarious and completely useful!  They are made and printed in the USA, and best of all, they're dishwasher safe!
They are a generous 19 ounces, and will hold 3/4 of a bottle of wine! Not that we know from experience or anything. ;)
The shape is tapered at the bottom, which makes this glass super comfortable to hold. It will be your new fave for sure!