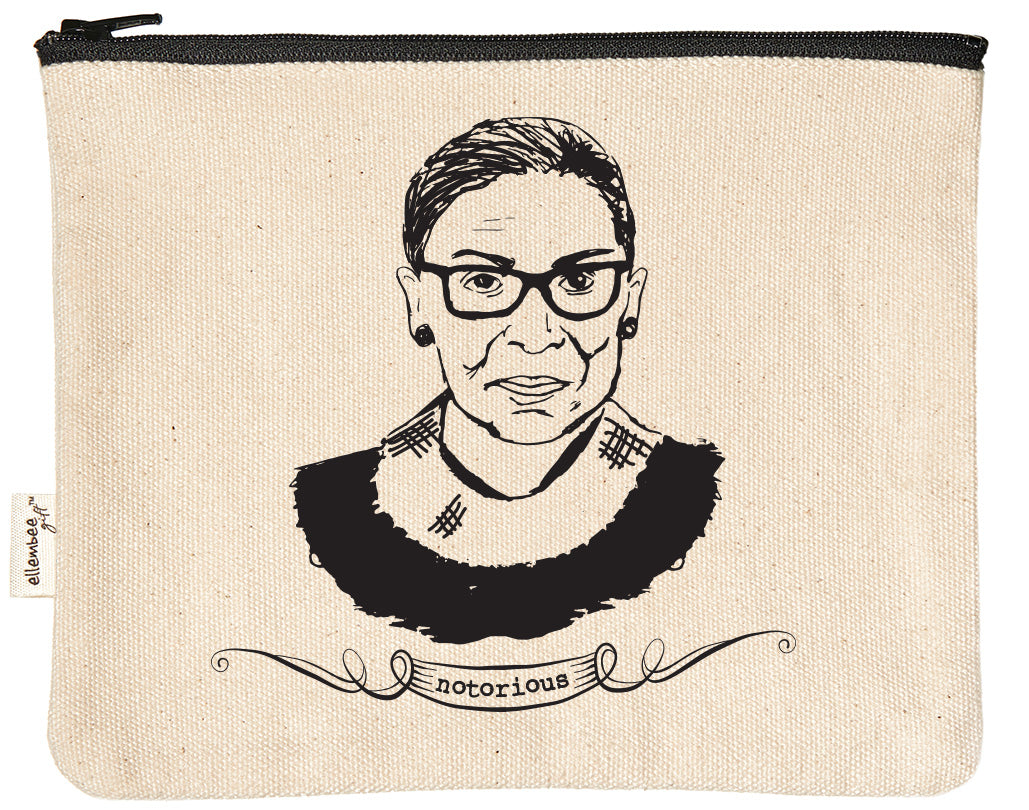 Notorious RBG zipper pouch
Show your love for the "Notorious RBG" with our hand printed zipper pouch!
This remarkable woman is one of my favorite humans to ever walk the planet. For those of you that don't know, RBG was Supreme Court Justice, Ruth Bader Ginsburg, who remained on the court until her death at age 87. She was a pioneer of the women's rights movement, & has gained a cult following over the past decade. She inspired me in so many ways, & I wouldn't be the business woman I am today, leading an all female team, if not for her. Rest Easy, sweet Ruth. 


This print has been one of our best sellers since we designed it two years ago, & we also have it on a kitchen towel & notebook.

This pouch is made of 100% durable cotton canvas, with a black YKK zipper. At 7.5" wide by 6" tall, they're the perfect size to throw in your bag! Best yet, they are printed by an all female team in the Detroit suburbs of the Mitten State. Ruth would think that was so cool!